By chirs |
30
May 2018 |
0
Comments
Our customers give us feedback that makes us very happy!
this custom kigu from kigurumi-cos as a surprise Christmas gift for my friend and he loves it so much! She was so spot on with all of the details of the character in the design and was completely understanding and flexible with my deadline, even The shipping was very fast. The material is great quality and super soft and it fits him perfectly even with him being so tall (most kigus we've tried run short on his legs).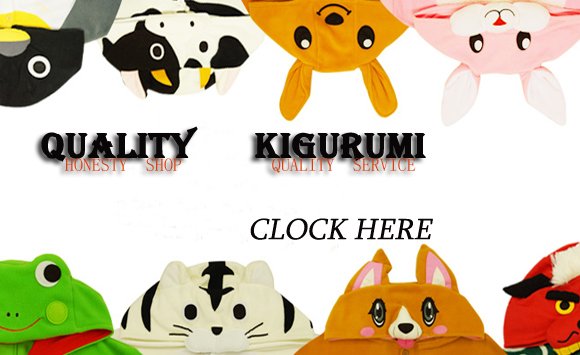 I'm so happy with the amount of care and detail she put into this for me and definitely have no worries ordering from her again.
This adorable kigurumi is perfect to make you look Kawaii from party to bedtime! Kigurumis are fun and comfy after a long day of cosplay. Each Kigu is hand crafted to fit you so you can look cute and pass out with no worries or scrambling to get your kigurumi's on, these are so cool costume.

Thank you very much for your feedback! We will continue to work hard!
Leave a Reply
Your email address will not be published.Required fields are marked. *